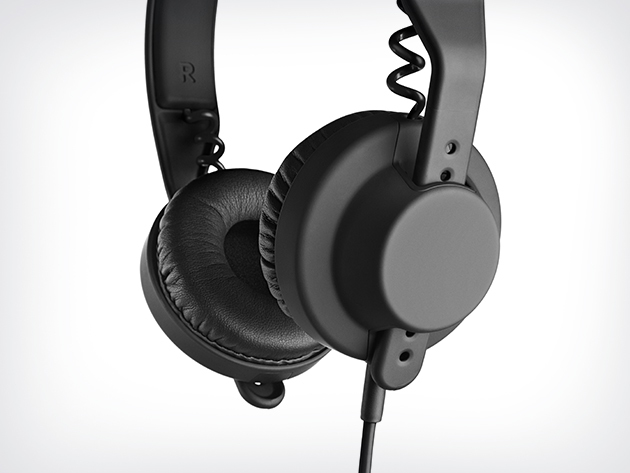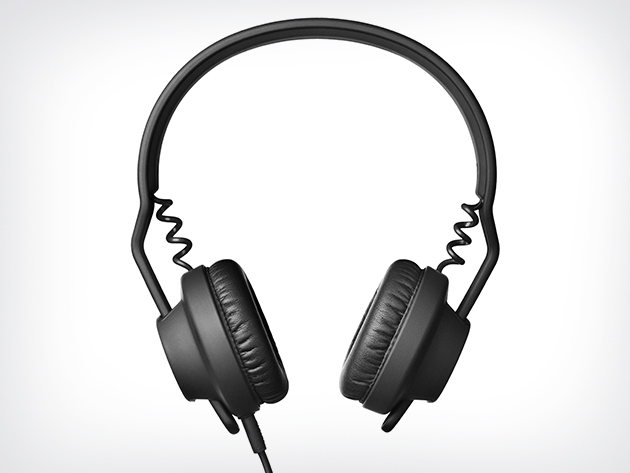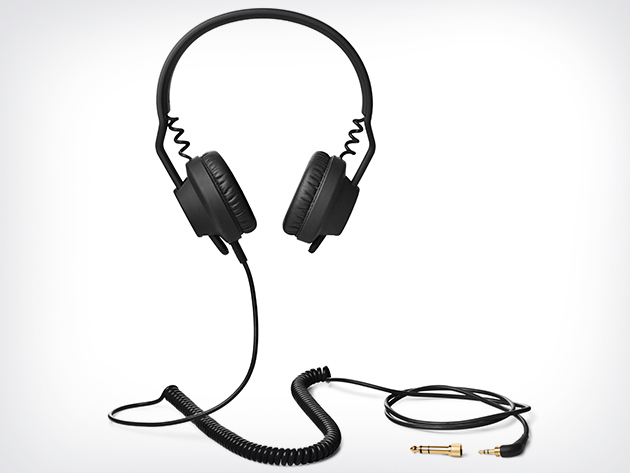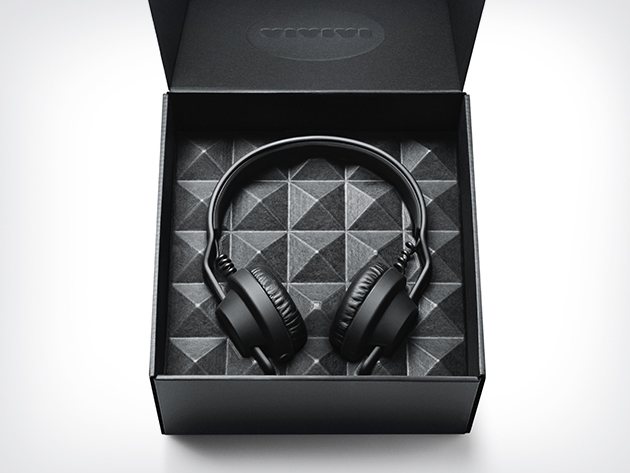 TMA-1 Headphones: Rocked By The World's Best DJs
by AIAIAI
Professional Sound Quality + Stunning Sleek Design + Free Shipping!
Description
THE WORLD'S BEST HEADPHONES FOR ANY DJ
The TMA-1 DJ Headphones bring professional-quality performance and finish it up with stunning modern appeal. Proven on stage and in the studio by the world's most demanding DJs, the TMA-1 has been made in collaboration with 25 professional and renowned DJ's (James Murphy, A- Trak, Seth Troxler, Madlib, amongst others). These headphones have been tuned to perfection, giving you the sensitivity for a loud club, commute to work or just sitting around. With
clear bass, rhythmic guitar and percussion, and no washed out vocals,
you're getting the cream of the crop in audio performance while still looking fresh with its Matte finished aesthetic. Tested in studios and on tours all over the world, this specialized piece of equipment is for the hard working musician, audiophile and everyone else who enjoys music the way it is supposed to be heard.
WHY YOU'LL LOVE IT
As you listen to your old washed out earbuds, think about what your new favorite song would truly sound like with headphones made for professional quality audio. That is what you get with the TMA-1s, a stunning modern look with pure studio quality sound radiating through your ears.
TOP FEATURES
Titanium high performance - Offers dynamic 40mm closed titanium drivers for clear and accurate sound in all frequencies
Cable Lock- Choose to lock your audio cable to the TMA-1 to make sure it doesnt get pulled out while listening
Three Button In-Line Remote - For easy volume and music control while listening or on a call
In-Line Microphone - Seamlessly switch between jamming out and taking calls with the high-quality microphone built right into the audio cable
Interchangeable Earpads - Easily change the earpads. Choose between regular or noise isolating pads for DJ use
Adjustable Ear Cups - Easily change the position of the ear cups for a perfect fit
WHAT YOU'LL NEED
Compatible with any device using a headphone jack (The in-line 3 button mic can only be used as volume control on Apple iPhones).
THE PROOF
Tested by 25 of the Top DJs around like A-Trak, Boys Noize, MSTRKRFT, RJD2 and
more
. "Aiaiai's full-sized monitoring headphones are suitable for DJs and music lovers alike. They are built to last, with an expandable rubberized wire and a robust, one-piece design." -
Justin Yu, CNET
"The Aiaiai TMA-1 are an excellent sounding set of closed-back headphones that stay true to the recordings they reproduce and are amongst the best we've tested to date."
Caleb Denison, Digital Trends
"It's ideal for DJs that need to hear the beat over a noisy sound PA system, but it's also good news if you listen to rock and dance music in a noisy workplace and need the volume."
Kat Hannaford, Gizmodo
PRODUCT SPECS
Transducer Principle - Dynamic, closed
Driver Unit Size - 40 mm
Impedance - 32±15% Ohm
Load Rating - 0.1W
Frequency Response - 20 to 20.000 Hz
Total Harmonic Distortion - <0.3%
Sensitivity - 103±3dB
Weight without cable - 190 Gram
IN THE BOX
One (1) Set of Matte Black TMA-1 DJ headphones
One (1) 1.2 meter cable with microphone
.5 meter coiled cable (no microphone)
6.3 mm stereo plug converter.
2 sets of earpads (1 leather, 1 synthetic)
Heavy duty carrying pouch
Booklet
Terms
Free Shipping Included
Shipping limited to Continental US only
Please allow up to 1 to 2 weeks for shipping
All sales final - no refunds
All prices are in US Dollars (USD)