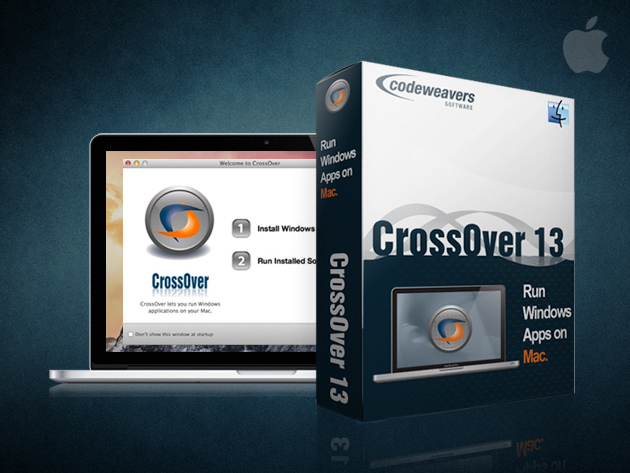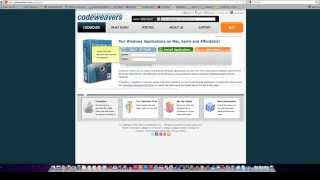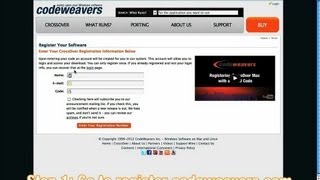 CrossOver 13: Run Windows Software On Your Mac
by CodeWeavers
Run Your Windows Software Natively on Mac OS – No Windows License Necessary
Description
EASILY RUN WINDOWS ON YOUR MAC
Have you ever wanted to easily run Windows applications & PC games on your Mac? CrossOver 13 has you covered and now you can install your Windows software right onto your Mac
without a Windows license, without rebooting, and without a virtual machine.
Your Windows applications and games integrate seamlessly on your Mac OS X and run alongside your other Mac applications.
WHY YOU'LL LOVE IT
Let's face it, there are some great Windows applications and PC games that we'd love to run on our Mac but due to compatibility issues we've just been out of luck...until NOW.
Now you can get the best of both worlds.
TOP FEATURES
Seamless Command Conversion - Install Windows programs into Crossover and it translates Windows commands back and forth to the Mac OS
No Reboot Required - No need to reboot your computer to run Windows OS (unlike Boot Camp)
Like Parallels, But Sleeker - Get rid of the performance overhead of running Windows OS in a virtual machine like Parallels or VMware
THE PROOF
"CrossOver Office represents another step toward making Linux a viable desktop environment for select corporate and power users." -
PC Magazine
"In general, running CrossOver Office was so similar to using Office on a standard Windows system that it was sometimes difficult to remember the PC was actually running Linux." -
Wired
"It works so well, and the Windows programs that it currently supports run so smoothly, that it makes me feel slightly guilty – as though I'm somehow cheating." -
Desktop Linux.com
WHAT YOU'LL NEED
OS: Mac OS X 10.6.x or later
Processor: Intel-based Mac
Compatible Applications: Check out what apps Crossover is compatible with HERE
Language: English
LICENSE DETAILS
How many computers can you activate software with? - 1
When does license need to be redeemed by? - Anytime
Does it include updates? - Yes, minor updates
Terms
30-day refund policy
Instant digital download
All prices are in US Dollars (USD)