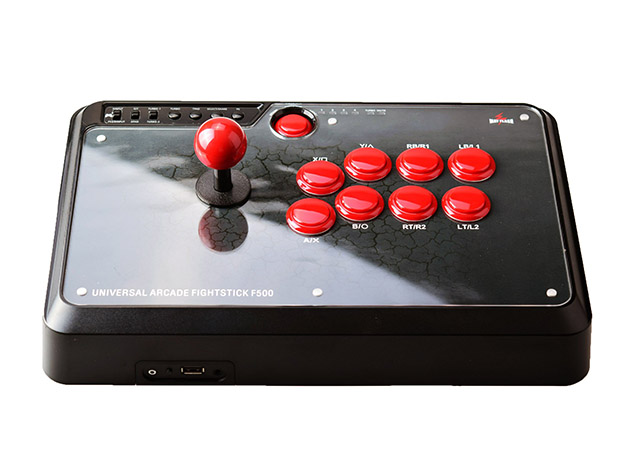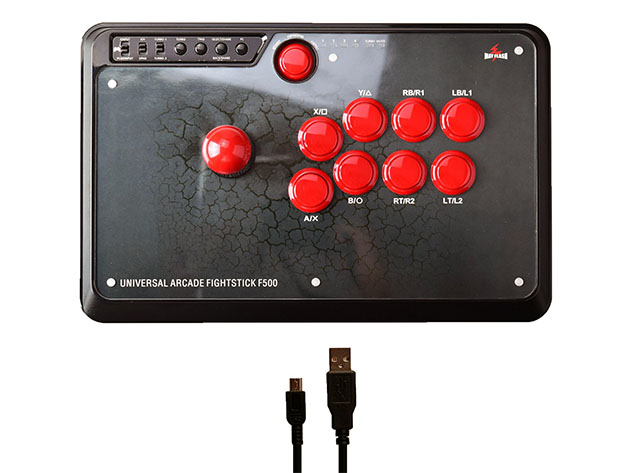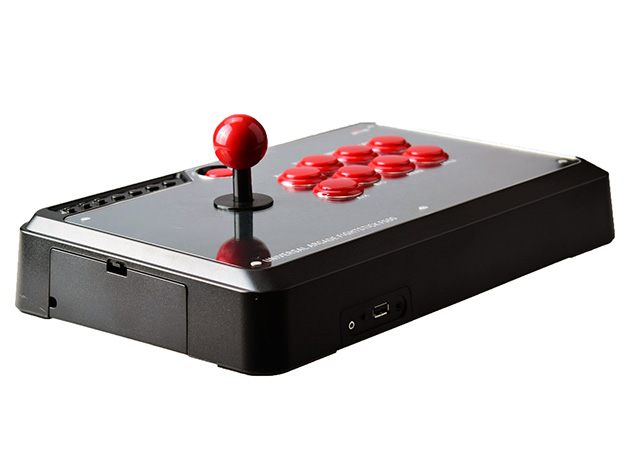 Mayflash F500 Universal Arcade Stick
by Flashback
4.6/5 Stars on Amazon! This Highly-Responsive Stick's Sanwa Components Help Maintain Perfect Execution & Peak Game Performance
Description
Heads Up! This product has an extended delivery window (see details below). We promise it's worth the wait and thank you for your patience!
The Mayflash F500 Universal Arcade Stick is no cheap plastic toy. This heavy-duty metal fight stick is a top-of-the-line industry-standard controller that is compatible with many game systems. The F500 stick was built for modding enthusiasts, with the inside of the controller easily accessible for further customization and the joystick and buttons easily switchable to suit your playstyle. With the installed Sanwa components, this fighting stick is highly responsive, helping you maintain perfect execution and maintaining peak performance.
4.6/5 stars on Amazon: ★ ★ ★ ★ ★ ★
The D-Pad & XY Analog Axis mode can be exchanged
Included wrist strap supports vibration functions of the controller
Supports the XINPUT & DINPUT when being used on PC
Supports the turbo functions with different speed settings
Supports the headsets to output the background music & online chat on PS4, XBOX ONE and XBOX 360.
NOTE:
Sanwa Denshi buttons and joystick are not included in the packaging and you need to buy them separately
A Sony PS4 Controller is required when using on a PS4 Game Console, and a Microsoft XBOX 360 or XBOX ONE Controller is required when using on a XBOX 360 or XBOX ONE Game Console
Specs
Specs
Color
Materials: heavy-duty metal
Dimensions: 9.17"H x 14.17"L x 2.4"W
Weight: 3.62lbs
Universal
Highly-responsive
Easily accessible
Can be customized
Top-of-the-line ,
Industry-standard
Manufacturer's 30-day warranty
Compatibility
Playstation 4/3
Xbox Series X/S
Xbox One
Xbox 360
Windows XP, Vista, 7/8/10
Switch
Neogeo Mini
Sanwa Denshi buttons & joystick
Includes
Mayflash F500 Universal Arcade Stick
USB Cable
Manual
Shipping
Ships to Contiguous US
Expected Delivery: Oct 6 - Oct 25