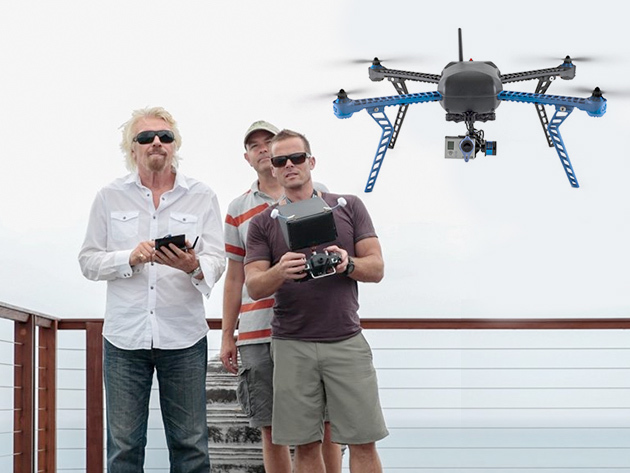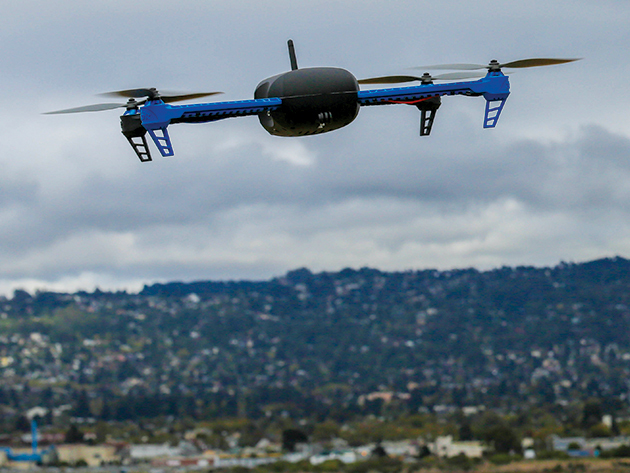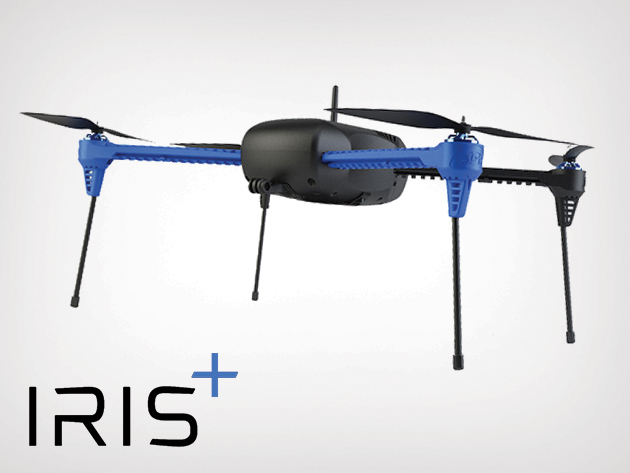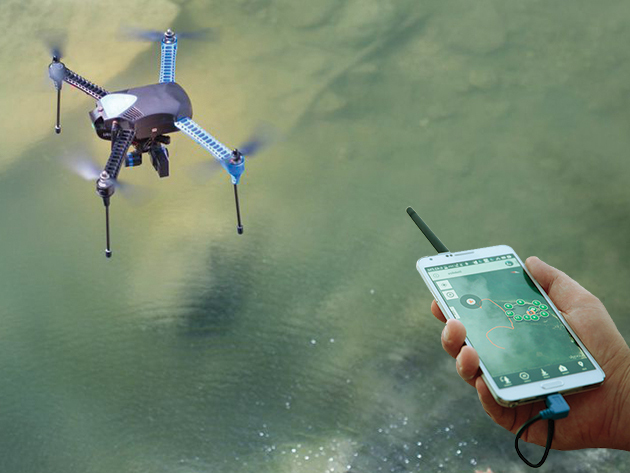 3DRobotics IRIS+ Super Drone
by 3DRobotics
Rule the Skies w/ the All-In-One Richard Branson-Backed Multicopter
Description
The IRIS+ personal drone is all you need to take to the skies and soar through the sky. Fy manually using the included controller or use 3DR's groundbreaking autopilot technology to let IRIS+ fly on on its own.
Ready to fly: spin on the props, charge the battery, and get flying
Flight protection: lands itself automatically & returns to a home point if out of range or low on battery
Follow Me technology allows it to follow and film you w/ any GPS enabled Android-device
Auto mission planning: draw a flight path on any Android tablet or phone for hands-free flight control
16 -22 minute flight time based on weather conditions, load, and altitude
Pairs w/ a GoPro camera (not included) using a stabilizing gimbal to get clear and steady video & 3D digital mapping


NOTE: If you already have a GoPro you can attach it to the mount point for stationary placement, to purchase GoPro and/or the Tarot T-2D stabilizing gimbal, CLICK HERE.
Specs
Details & Requirements
Maximum payload: 400 g (.8 lb) payload capacity
Height: 3.9
Motor-to-motor dimension: 21.6"
Weight with battery: 2.8 lb
Autopilot hardware: next generation 32-bit Pixhawk with Cortex M4 processor
GPS: uBlox GPS with integrated magnetometer
Controller: any PPM compatible RC unit, Preconfigured FlySky FS-TH9x RC
Telemetry: 3DR Radio 915mHz or 433mHz
Propellers: (2) 9.5 x 4.5 tiger motor multi-rotor self-tightening counterclockwise rotation, (2) clockwise rotation
Motors: 920 kV
Mounts: Integrated GoPro camera mount with vibration dampener
Battery: 5100 mAh 3S
INCLUDES
1 IRIS+ Drone (ready to fly)
1 transmitter
1 3DR telemetry radio
1 micro USB Cable
1 Android OTG cable
1 set of tall legs for IRIS+
1 5100mAh 3S battery
1 LiPo charger
Manual and flight checklist
Compatibility
Compatible w/ Mac, PC & Android devices
Not iOS functional
Mission planning & Follow-Me modes require Android phone or tablet
Shipping
Ships to US
Free shipping
Ships to: Continental US
Shipping lead time: 1-2 weeks
Terms
All sales final
GoPro and Tarot T-2D stabilizing gimbal not included